Twice The Sales In Half The Time
TM
Go With Our FLOW And Learn How To Be Unstoppable
Twice The Sales In Half The Time
TM
Go With Our FLOW And Learn How To Be Unstoppable
More FLOW is More Dough!
Is your Automotive Sales Training stuck in the past? It's time for a real and fresh approach to automotive sales practices for your Sales Managers, Sales Professionals, F&I Managers and Service Advisors! Many of Duane's successful dealerships and students have quickly learned how to have
"Twice the Sales in Half the Time™"
using his simple and easy to learn "4-Step Sales Processes" referred to and trademarked as "FLOW Selling™".
Duane's continual studies of all sales strategies, his years of selling in dealerships across North America stacked with his deep trainings in many different disciplines of applied psychology, have given birth to the most effective internet, email and face to face sales practices in the automotive marketplace today. FLOW Selling™ is your template for fast, friendly, ethical sales and transaction processes that are in tune with today's educated and connected customers who have ever-shorter attention spans and a strong distaste for long, drawn out, deceptive sales practices from decades of old, irrelevant automotive sales practices.
Duane sells cars today and is an accomplished strategist, trainer, speaker, author and student of many aspects of personal development. Duane is rewriting the book on how to be successful in retail automotive.

Our Clients' Results Speak Volumes
Improved Sales, Profits, Customer Experience and Employee Retention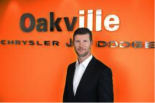 Gord Nimeck
Raceway Auto Group
Gord Nimeck
We have been part of Duane's Dealer Group Program for over 3 years. Our goal was to have all of our stores operating with the same sales systems, so we could more easily develop and promote our team members from within. We have seen some drastic improvements in sales, gross and pace of sale, in particular with 2 of our dealerships. Having open access to all of the Academy workshops, on-site training and MarinoTV has been great. I have also made sure I attend and involve myself in the group training sessions we hold every 60 days so I can inspect what I expect and build rapport with all of our team members. We notice the biggest improvements and growth with new hires who all consistently deliver 15-20 vehicles a month within their first 90 days.
hello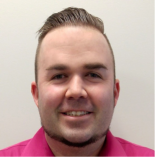 Jeff Joubert
Seaway Hyundai
Jeff Joubert
"Your FLOW Selling™ has changed my life. I now start my day knowing statistically that whoever I meet at the dealership will likely buy a car from me, I'm building my brand and increasing my appointments, all as result of what I learned at your training! I have almost quadrupled (4 times!) my income, and that's a game changer for me and my family. I am barely a year in the business and average over 20 cars a month, and the progress began the day I came back from your workshop. If anyone isn't on the FLOW you need to get on it now!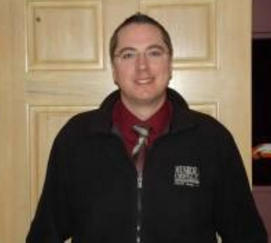 Chris E. Hogue
Raceway Auto Group
Chris E. Hogue
When I first attended your F&I training I was brand new to the Business Office. Your approach just made sense to me. I took the time to PDRO (Practice Drill Rehearse Outloud) every single day until I had memorized your entire presentation. The results were immediate. To make sure I wasn't making any mistakes I returned to your F&I class within a few months to ensure I was mastering everything properly. I have never had an average below $2000 since first taking your workshop, and now enjoy about a $3500 average. I've been exposed to both step selling and menu selling from every trainer out there and without a doubt your F&I FLOW Selling™ kicks both their asses!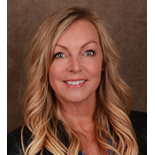 Lisa Corlazzoli
Alberni Chrysler
Lisa Corlazzoli
"I have been to so many of your F&I FLOW Selling™ workshops over the years I have lost count, and watched you evolve from step selling to menu selling to F&I FLOW Selling™. FLOW is undeniably the most logical, transparent, fast and easy process out there."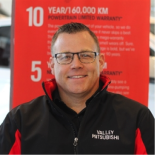 CShaun Kisling
Valley Mitsubishi
Shaun Kisling
Before attending your FLOW Selling™ workshop I was being trained to Slow Down The Sale and Stay Off Price along with a myriad of other 1980's techniques. Your process made so much sense to me, I found ways to put it into place immediately, even though the rest of my dealership wasn't on the program. What happened? I am consistently doubling and sometimes tripling my income from where it was before I met you...and this all started the month after the course. It's been over a year now, and it just keeps better and easier. I watch your videos and review your material and I can say your FLOW is better, stronger and faster than anything else out there! Thank you!!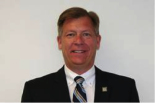 Danny Brackett
Brackett Auto Group
Danny Brackett
We have been using Duane's sales programs for my sales people for years, so when he described his Dealer Group Program it only made sense. Open access to the Academy Programs for Sales, F&I, Service and Management, MarinoTV, his books, in-dealership and group training has streamlined our training efforts, reduced my training expenses, and helped my team maximize their potential!

Most all will agree that consistent customer contact and follow-up is the lifeblood of automotive sales. But not all sales and service people have the phone skills and discipline to do the job well, or perhaps your in-house BDC needs a boost or helping hand now and then. Our professional phone staff are specifically trained to do these tasks. Ask about the various packages we offer to assist your sales and service efforts, increase your customer satisfaction, create new motivated leads, follow up on warm or hot prospects, build excitement for sales events, fill up your service drives and book appointments.
Participate in our next "Ask Duane" free live interactive web cast!!
We recognize that there is no one magic pill or cookie cutter solution that works with all customers. There are as many unique selling situations as there are customers. Customers are more educated, have more online resources and are better informed than ever before. "Ask Duane" is a monthly interactive LIVE 20 minute webcast where you get to ask Duane those tough situations. Highly informative and incredibly relevant information that will help all who attend hone their skills, prepare for the unexpected and adapt to modern day selling situations in the car business. Attend the next one and have your toughest questions ready for Duane!

Take a moment to choose which of the following you want to bring into your career and life asap:  less stress, more money, better metrics, peer respect, industry accolades, job security, enhanced lifestyle or improved sales?  The only thing stopping you is your current viewpoint and skills.  What's really interesting is that whatever your motivation is, when you start to really commit to improving yourself and mastering what really works in today's market, you will start to get everything on that list!  MarinoTV is your virtual portal to your next level.  It's available 24/7/365 from your phone, tablet or desktop.